Deploy Your Own Global White Label DNS Network
This is no ordinary reseller program. With NO deposits, no setup fees, and no per account fees, DNSbyComodo.com's white label DNS reseller program makes it possible to seamlessly integrate Premium DNS with your own system for one flat low monthly fee. Migrate customers to your own white label commercial-grade service where you set the price and reap the benefits, with an ongoing opportunity to capture recurring product sales.
Manage domains on behalf of your customers through our web based console, or fully integrate the DNSbyComodo.com API into your existing control panel for a truly seamless white label solution. By integrating your online ordering process with our API, you can sell DNS to new customers switching from third party providers—all without ever leaving your site.
Take advantage of our cost-effective pricing and share the benefits of Comodo Premium DNS with your own customers. Pay as you go with no startup costs, no more servers to maintain, and no surprises. It's what makes DNSbyComodo.com unlike any other DNS provider.
Our reseller plans are tailored to your individual business needs. Contact us for a quote and we will find a volume size to fit your website and budget.
Contact
Webhosts and Domain Name Registrar's - Include Comodo's Premium
DNS as a value add product for your customers.
Features:
API's
Easy Control Panel
Host Management
Web Forwarding
Zone Transfers
Round Robin
Wildcard
Low TTLS
Advanced reporting
vanity name sercice
geo-directional DNS
24/7 support
SLA
anycast
global nodes
instant updates
CPanel Plugin
IPV 6
non-hyphen BIND
instant scalability
cloud-based
DNSSEC Launching in 2014
Domain Groups
Geo-Directional DNS
Low Pricing
AnyCast
24/7 DDOS Protection
PARTNERING WITH COMODO
As an SSL certificate leader Comodo leverages it's deep PKI experience to provide partners with the ability to resell a premium DNS which includes DNSSEC. Your customers are paying 3rd party DNS providers for the added reliability, security, performance gains, and flexibility offered by a premium DNS.
Comodo's Authoritative DNS is a robust and reliable DNS service. With the over-saturation of service providers making it difficult for customers to discern value, what better way to enhance your existing offerings than by providing customers with a premium DNS service.
DNS is a valuable upsell to existing customers
Why will your existing customer base even be interested in purchasing DNS?
Enhanced security

through DNSSEC

Faster website

from Premium DNS services

Diversifying risks

to the end user/domain holder

Reduction in site down time

for domain holder

Reduce costs

with less overhead

Site availability and performance can make or break a website.
47%

of customers expect a web page to load in under 2 seconds*

40%

of shoppers will wait no more than 3 seconds before abandoning a retail or travel site

78%

of consumers have switched to a competitor because of slowdowns, errors and transaction problems during peak traffic times

88%

are less likely to return to a site after a poor online experience
*Source: Forrester, Gomez
Comodo is Creating Trust Online®
because none of us can realize the full potential of the Internet unless it's a trusted place to interact and conduct business.
Year Established: 1998
Ownership: Private
Employees: over 850
Today, the Comodo family of companies is Creating Trust Online® in over 100 countries with:
Over 25 million installations of Comodo PC security software
Tens of millions of Internet users interacting and conducting business with the websites, email and other Internet applications that Comodo secures and authenticates
Over 200,000 business customers and e-merchants
Over seven thousand partners and affiliates working with Comodo to make the Internet more secure and trusted.
US Headquarters:
1255 Broad Street
Clifton, NJ 07013
United States
1-201-963-0004
partners@comodo.com
www.comodo.com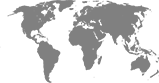 Other Locations:
Salt Lake City, USA
Manchester, UK
Bradford, UK
Ankara, Turkey
Iasi, Romania
Odessa, Ukraine
Chennai, India
Beijing, China

Comodo is a leading PKI provider and has leveraged this experience into building a manageable DNSSEC implementation. DNSSEC is cryptographic authentication for DNS responses which adds cryptographic signatures to returned DNS answers.
In addition, DNSbyComodo features GeoDNS or origin-based routing, offering the flexibility to direct requests by country, state/province, or city—worldwide! Regions can be assigned multiple responses or IP addresses, allowing users to distribute visitor traffic between multiple servers. Custom geo groups let users target regions that share common language, currency, or other demographics that match business needs.
» dnsbycomodo.com
FEATURES
DNSSEC & Active Failover
Anycast DNS network
Vanity name servers
Manage unlimited subdomains
Geo-DNS - global traffic management
URL forwarding (301, 302, and Frame)
Full IPv6 compatibility
Secondary DNS/Zone transfers
Geo load balancing
Easy web-based control panel
99.999% guaranteed uptime SLA
Unlimited DNS records
Non-bind solution
BENEFITS
Increase your sales with a faster site
Gain critical safety for your domains by reducing DNS-based DDOS attack risks
Gain control with point-and-click webbased control
Optimum performance with real-time updates
Comodo provides our partners with optimal DNS security solutions that will enable simple DNSSEC and Active Failover (AF) deployment.
DNS SECURITY EXTENSIONS (DNSSEC)
Comodo is a leading PKI provider and has leveraged this experience into building a manageable DNSSEC implementation. DNSSEC is cryptographic authentication for DNS responses which adds cryptographic signatures to returned DNS answers. Without DNSSEC it may be very easy to intercept DNS answers - also known as "DNS Pharming" or "DNS Cache Poisoning". DNSSEC resolves this by using cryptography to check and authenticate the validity of each answer.
1-Click DNSSEC
With 1-click DNSSEC, domain owners will ensure that to their resolver the IP address response they receive has not been manipulated.

Layered Security
With DNSSEC domain owners are adding a layer of security to their domain.

Fast Implementation
With DNSbyComodo's API it is simpler than ever to implement.
ACTIVE FAILOVER
Constant Uptime/High Availability
Domain owners can ensure their website remains online. When we see a host becoming unstable we actively replace with your healthy infrastructure via DNS record changes.
Infrastructure Monitoring
DNSbyComodo monitors domain owners web infrastructure 24/7 for disruptions.
Real-Time Notifications
Real-time notifications are delivered to alert users of all events and service returns. Receive notifications via email, SMS, or URL Callback.
Domain Enablement
Purchasing of active failover and domain enablement is API enabled for our partners.

Partners can enable the full DNS feature suite through our APIs, which includes active failover and URL forwards. Comodo provides partners with API documentation, code examples, a sandbox environment and walk-throughs for common practices.
SON or XML Export
We understand that flexibility is required for partners that use a different framework.

IXFR or AXFR Transfer
We support both types of domain transfer via DNS protocol with an existing DNS infrastructure.

Domain Migration
Three APIs including zone transfer, zone file, and bulk import of JSON format.

DNSSEC via API Call
Enable DNSSEC for your domain owners with a single click. Entire DNSSEC lifecycle enablement via API.
DNS FOR DEVELOPERS
Tap into the DNS API and securely and reliably manage Web traffic seamlessly from your custom application or control panel. Our remotely accessible API offers a platform for developers to rapidly deploy 3rd party integrations as well as automate reseller processes.
DNS developed an easy-to-implement API using simple query string arguments for requests and a standardized JSON response for each command. All error messages are returned with a proper HTTP response code and JSON response to correlate with errors. Production API requires SSL for client security and trust of communications. The development of 3rd party integrations is possible through a standalone sandbox/testing environment that is segmented from the production environment.
(Access our API Documentation on GitHub: http://github.com/dnsdotcom/API_DOC/)
REVENUE ESTIMATE & PRODUCT PLACEMENT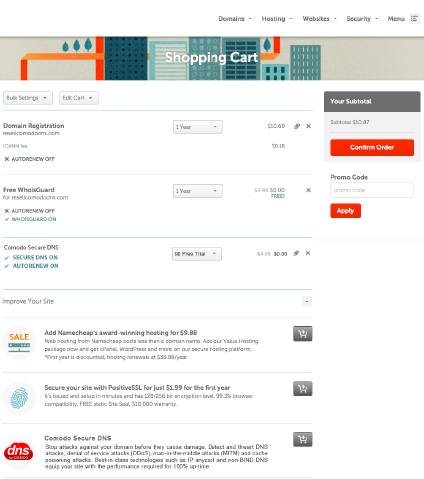 *The above figures are an estimate only and we cannot guarantee any nominal return from this program.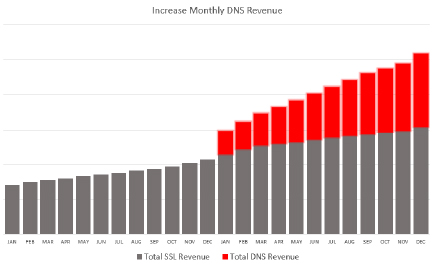 Integrate within your control panel through extensive API's.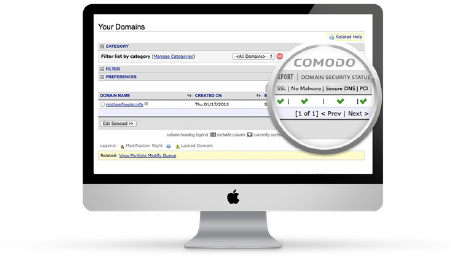 DNS RESELLER PACKAGES FOR YOUR CLIENTS
| | | | |
| --- | --- | --- | --- |
| Feature | Bronze | Gold | Platinum |
| Resellers Price | $ 4.49 p/m | $ 7.99 p/m | $ 29.99 p/m |
| Domains | 5 | unlimited | Unlimited |
| Max Records | Unlimited | Unlimited | Unlimited |
| Max Queries/mo | 5 million | 10 million | 25 million |
| Web Forwarding | No | Included | Included |
| Domain Groups | No | No | Included |
Overage Charges: Subscriber shall be charged $3.00 per 1,000,000 queries over the alotted max queries/mo.
Add DNS to your product lineup. Ideal for:
Internet Service Providers
Domain Name Registrars
Web Development Companies
Web Hosting Providers
Registry Operators
Interactive Marketing Agencies
Featured Partners
DNS is proud to work closely with each of the following companies in the web hosting, Internet service provider, and domain name industries.
HOSTGATOR

RESELLER CLUB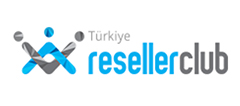 NETWORK SOLUTIONS